Bidding for EURYPAA 2016:
* Helsinki, Finland
* Bristol, UK
* Madrid, Spain
Possible last-minute bid from Vienna, Austria?
Others?
Interested in hosting EURYPAA? Please check out our Bidding section!
EURYPAA 2015
We are delighted to announce that EURYPAA 2015 will be in Rome
at the Rome Marriott Park Hotel, Aug 7-8-9, 2015!
Rooms
€85. Single / Double
€100. Double Room with extra bed
€125. Executive Suite
€145. Junior Suite
€165. Standard Suite
Room rates are good 5 days before and 5 days after the convention.
> Go directly to the hotel's >> website << for discounted rates <
> Find out more on this year's website: www.eurypaa2015.org <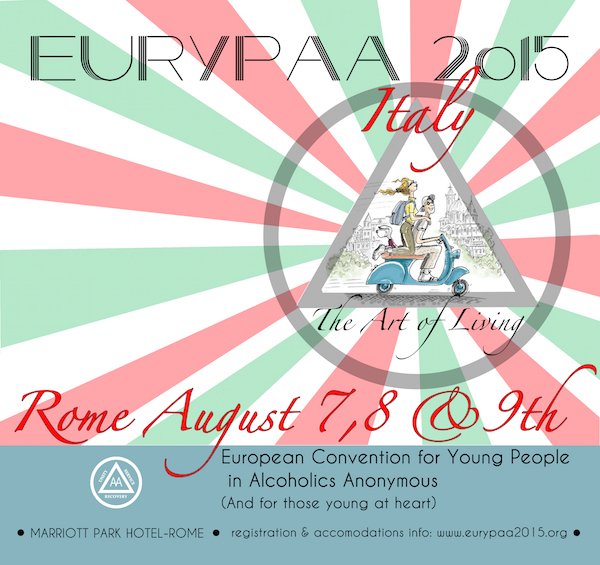 (Link behind image opens in new window, scroll down for Scavenger Hunt registration)